I seriously can't believe how busy today has been at work.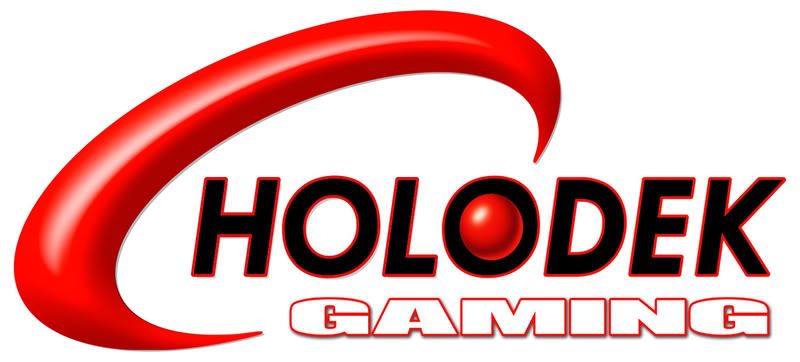 I work at a place called HoloDek Gaming (
http://www.holo-dek.com/
). It's a pay-to-play gaming center, where you, the customer, comes and pays for time to play our games on our systems. It's $6/hr or $20 for all day. We have 34 high-end gaming computers, 2 XBOX360's, a PS3, and a Nintendo Wii. It's located at Daniel Webster College in Nashua, NH so if you're in the area and have a craving to play video games, come on by!
Anyway, so the original plan was for me to work the whole day by myself from 3:00pm to 8:00pm because its a mess right now with people wanting vacations and getting sick. Someone didn't get the memo, though, so when I showed up right before 3:00, we were already open with 3 customers set to "play all day". I asked him what's up, and he said he wasn't sick anymore so he came in for his shift. I came back at 6:00 to pick up when he left, and I couldn't believe how busy we were. Lets be honest, its a tough market during the summer, and usually we have around 2 people playing at various times during the day. However, I looked in the room and was surprised to see it almost full. Both of our projection screens were taken with XBOX360, and tons of people on PC. Originally we were supposed to close at 8:00, but it looks like I'm going to be staying until midnight. Oh well, the needy people left so I have some free time. Maybe I'll watch a movie, or maybe I'll watch in amazement at the number of people still playing tonight. Just wait until the students come back this fall. I might as well just not have a chair at my desk because it'll get in the way when I'm moving in and out so often. I guess I should go back and keep an eye on these kids, because its like an un-supervised daycare center in there!