Last night, I drove all the way from home in Nashua, New Hampshire, to Maine to see
Secondhand Serenade
! The concert was at "The Station" in Portland, Maine, which was a surprisingly small venue underneath a hardware store. Small as in narrow, short, and you could touch the ceiling. In fact, one of the bands actually used the fire sprinkler pipe on the ceiling to hold himself up while leaning into the crowd!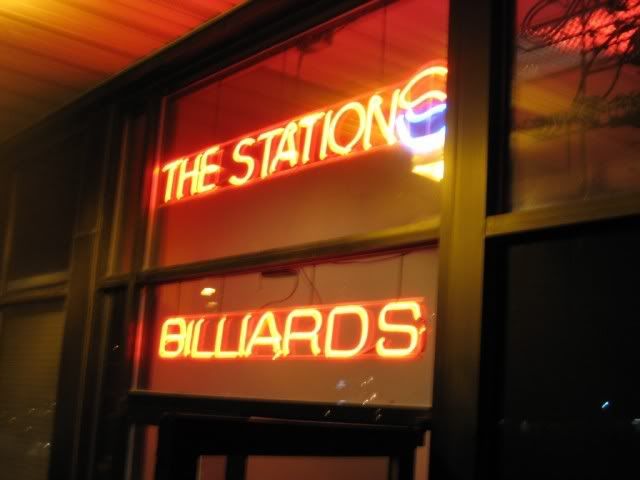 While waiting in line with my friend Katie, we met some teenagers from around Laconia, New Hampshire, and hung out with them for pretty much the entire time.
There were three openers before Secondhand Serenade came on stage. I don't think I had heard any of their music before, but they were all pretty good!
---
Rookie of the Year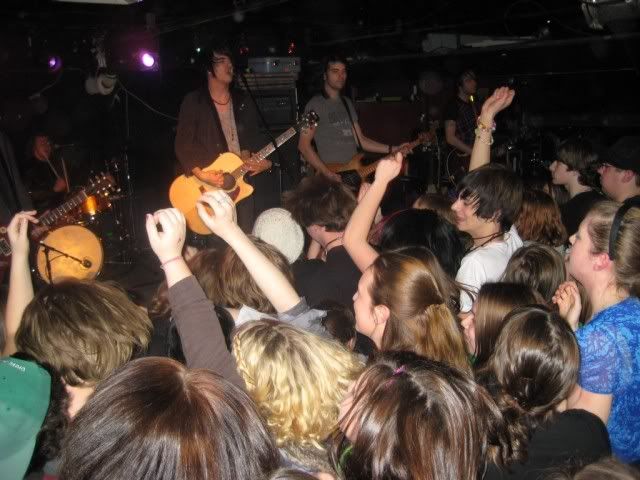 ---
The White Tie Affair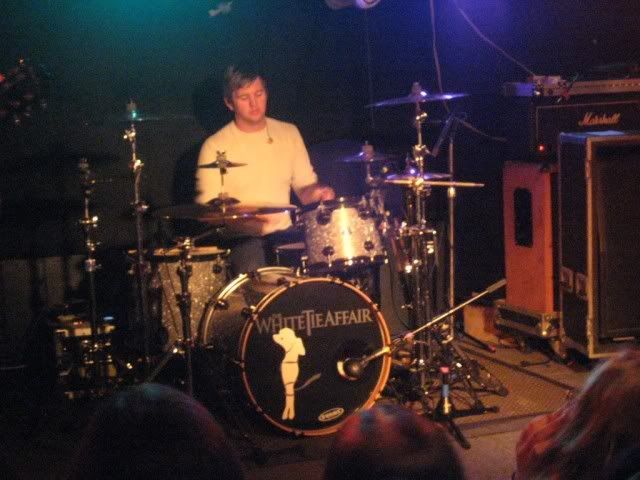 ---
Meg & Dia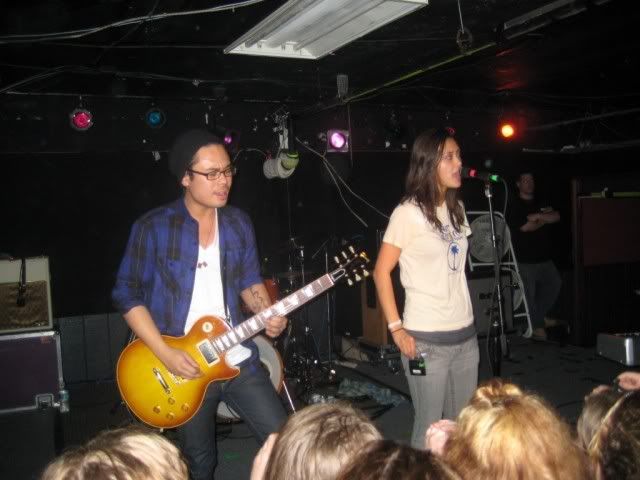 ---
And of course
Secondhand Serenade
. He started off in complete darkness with
Like A Knife
and then the lights were turned on and everybody screamed. Here's a bunch of pictures, with videos and more commentary further down: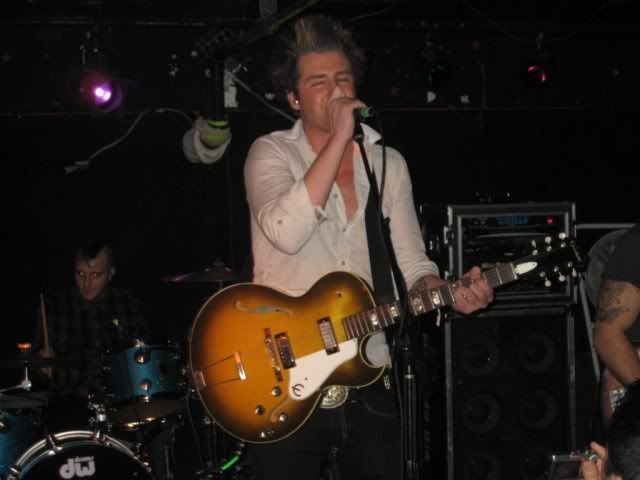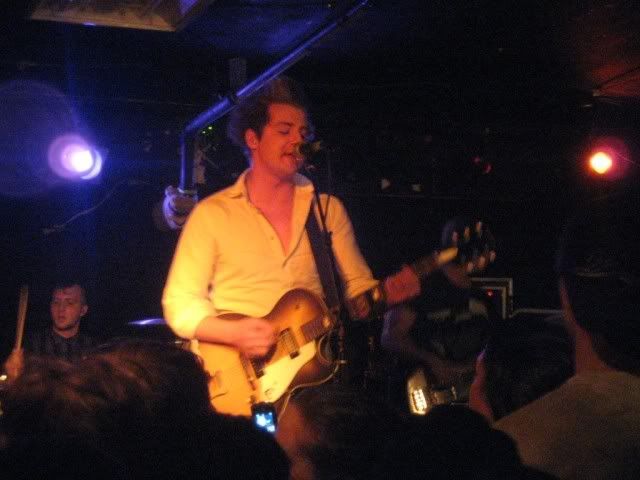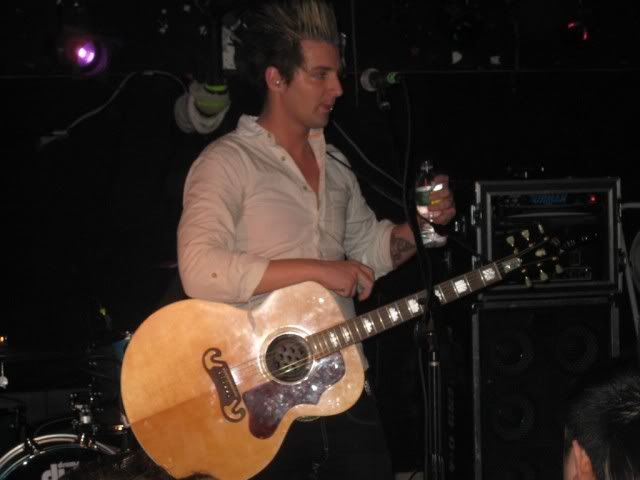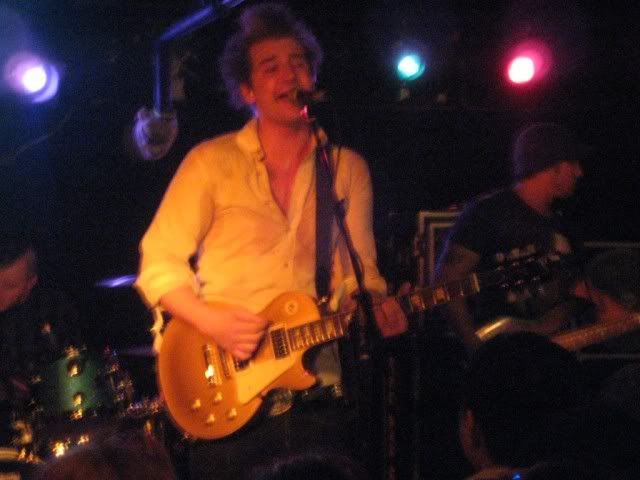 Ryan from Rookie of the Year came up on stage and made a quick toast with the crowd and our invisible glasses, and then began singing
Vulnerable
.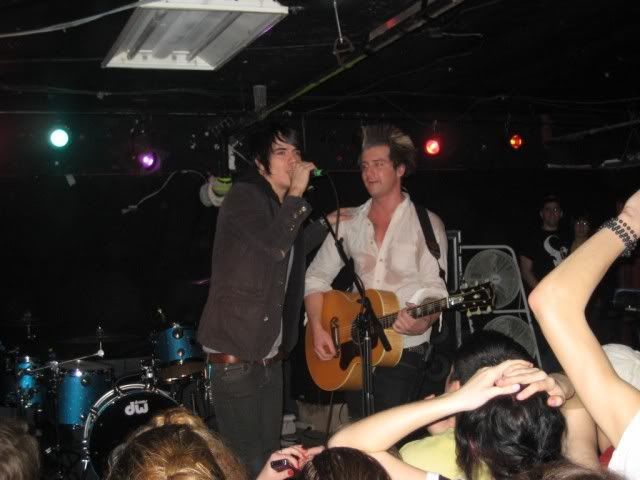 The lead singer/guitarist/songwriter of Secondhand Serenade, John Vesely, had his birthday last Thursday. I thought it would be a fantastic idea to sing him happy birthday. Between songs where there was a short silence, I got the guys I had met earlier to start singing
Happy Birthday
to him. Surprisingly, the entire crowd joined in!
Besides the old-school acoustic music from Secondhand Serenade, he played some pretty rockin' songs off his newer album
A Twist In My Story
will the full band. John's very talented brother Lukas Vesely was playing the keyboard this time around and there was a new band member on lead guitar who played some fantastic guitar, especially in
Goodbye
at the very end of the show.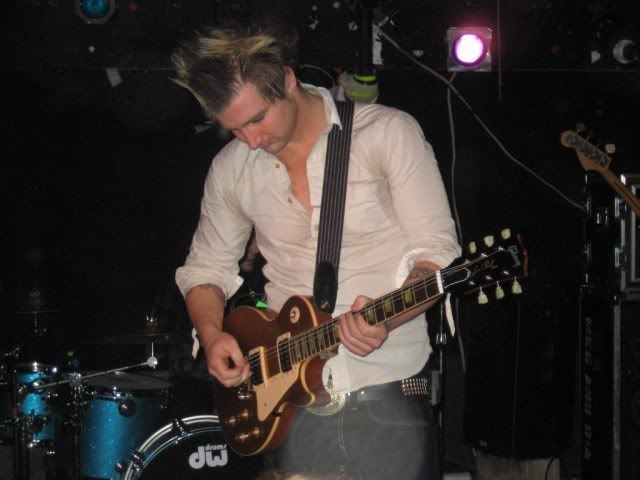 Sometime during Meg & Dia, I heard that John Vesely was over at the bar, so I cut back through the crowd and found him! I got him to sign my new
A Twist In My Story Deluxe Edition
and take a picture with me!
---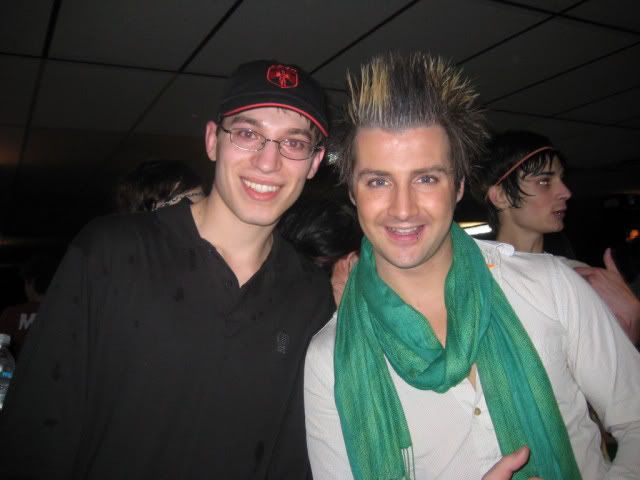 On my way out of the show, I was walking down the aisle and Meg & Dia approached me with that "sad puppy dog face" and I just couldn't resist when they wanted to sell me their CD!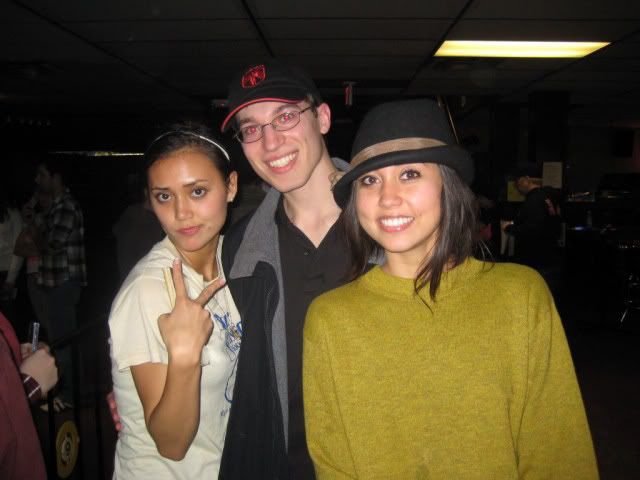 (please do not use any of these images without my prior concent!)