This past Saturday was
Improv Everywhere
's sixth MP3 Experiment. Just like
last time
I did this, I drove down from New Hampshire to Boston, Massachusetts and rode the BoltBus into New York City very early in the morning.
Before going to Roosevelt Island, the site of MP3 Experiment 6, a thin island between Manhattan and Queens, I met up with my friend Courtney and we explored some of downtown, went shopping, and took a walk in Central Park.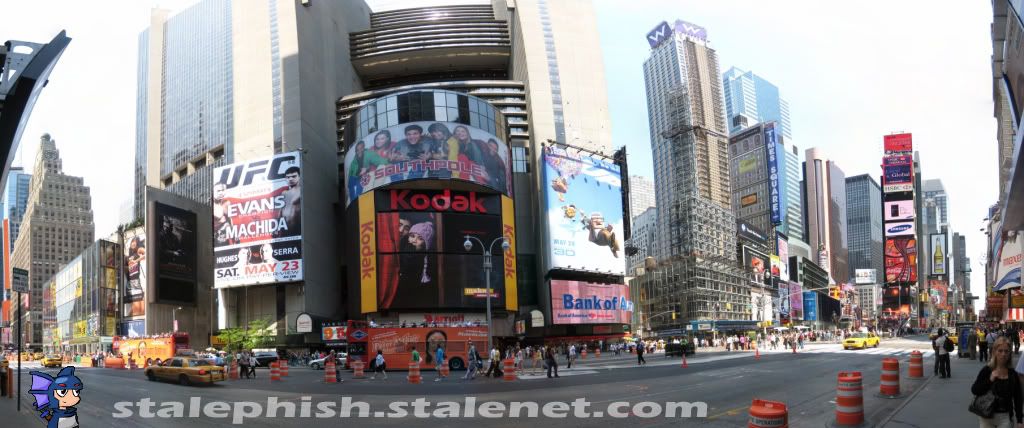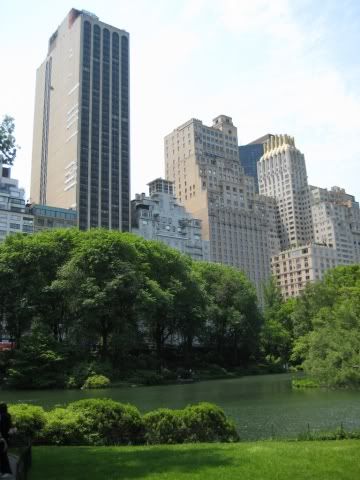 When we finally reached the east coast of Manhattan, after approximately 5 and a half miles of walking, we decided it was time to figure out how to get across the river to Roosevelt Island.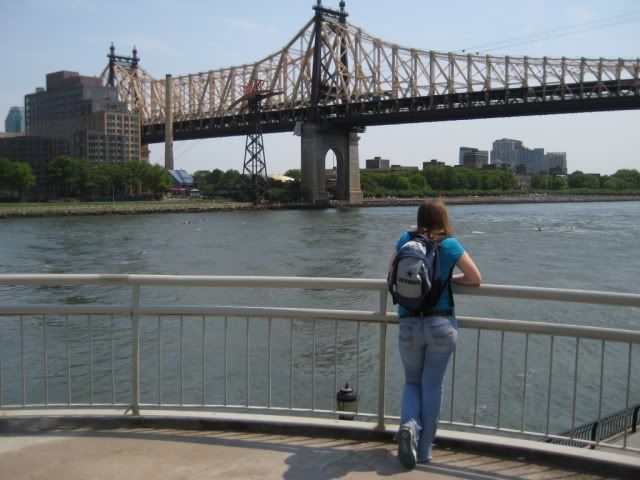 Deciding on the aerial tram that goes directly from out side of the river to the island, we followed the chords suspended next to the Queensboro bridge and walked another half mile to the lift station. Along with many other suspicious people dressed in red, blue, green, and yellow, we made our way over the river. I took this opportunity to take some great aerial pictures, as you can see below.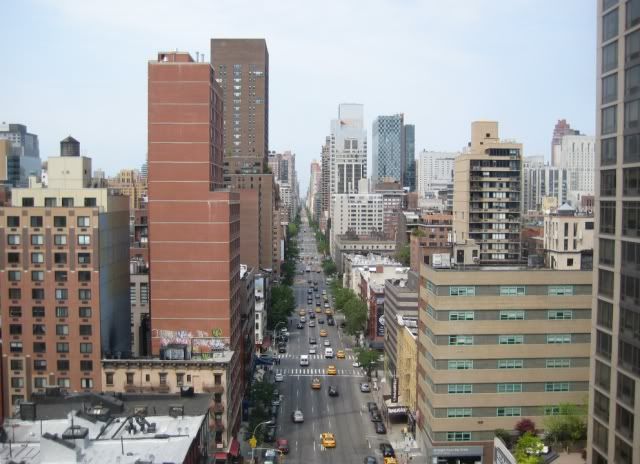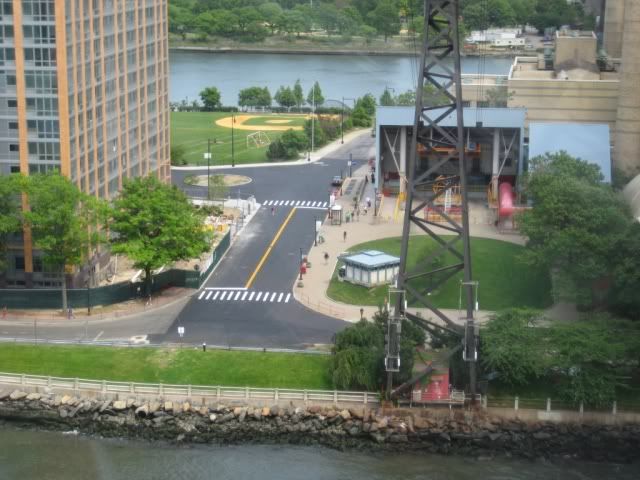 Upon arriving on the ground, we set off to find a good place to settle down and wait for 4:00 pm, the time when the MP3 Experiment was to begin. MP3 Experiments happen not just in New York City, or even in the United States, but all over the world. Typically, they go something like this:
Tens, hundreds, or thousands of people that for the most part do not know each other download an MP3 file off a website and load it on to their MP3 player. It is critical that you do not listen to this file until you are instructed to do so.
All these people meet up at a specified location at a specified time. With their clocks synchronized, all participants watch the time closely, and press play.
Listeners are verbally encouraged, via the voices on the MP3, to participate in individual and group activities, with fellow participants or occasionally nearby strangers, that most likely differ from the social norm one would expect.
Usually during such an event, many or all activities are photographed or recorded on digital video and uploaded to the internet for future viewing by anyone.
After going the wrong way off the tram, we eventually found out way to a landscaped courtyard between two buildings right outside the subway terminal. I had thought this was where most of the participants would end up, and I was right. After a few minutes, colorful people started pouring out of the subway in a non-stop line and settling down in the grass amoungst us.
As we waited around, watching the once sparsely populated courtyard fill up, we noticed a few people high up on the rooftops, most likely armed with video cameras.
As 4:00 rolled around, everyone began putting their headphones on, and we all pressed play. After a few minutes of catchy music, Steve (The Omnipotent Voice From Above) began speaking. He started us off with some simple exercises, such as stretching our necks and greeting our neighbors. There was this one guy in a green shirt participating from a wheelchair, which I thought was really awesome.
After playing some little games, dancing with eachother, following strangers around, and taking spontaneous naps on the ground, we set off on a rather long walk to the southernmost tip of the island. Here we were split into teams and given inflatable weapons. After pounding on eachother for a while, a big bad wolf appeared in the distance and we were questioned why we were fighting with eachother. We turned our army of up to 2,000 people on that one wolf, and he got taken down because I even got a whack.
The event lasted about 47 minutes, and was pretty hysterical. You really had to be there to understand how it all happens. Improv Everywhere seems to host one every year, so you should come down next time if you weren't planning on it already!
After it was over, many people took advantage of having weapons, and started beating eachother up once again. After a little while, I walked back to the little field we had started in.
There were so many people walking back that we completely clogged the road, and had cars driving amoungst us. If we had somehow turned into a bunch of zombies, we would have taken over the island. No question about it.Back at the start, there was a table set up selling Improv Everywhere's new book,
Causing a Scene
, written by Charlie Todd (the Founder of Improv Everywhere) and Alex Scordelis. I picked up a copy for myself and Charlie signed it. He remembered me from last year on Governor's Island when I had met him at a hotdog vendor waiting for MP3 Experiment 5.