I'm short on time so I'm going to make thing one really quick:
Boston's urban playground group
Banditos Misteriosos
hosted their second annual scavenger hunt on July 11th. It was originally supposed to be a month earlier but got delayed due to weather. I couldn't make it last time so I was quite pleased it was delayed until a time I could make it!
As everyone came into Christopher Columbus Park near the Aquarium in Boston, we formed into groups of ten. My team was mostly familiar faces from the other organization I'm a part of in Boston:
Boston Societies of Spontaneity
.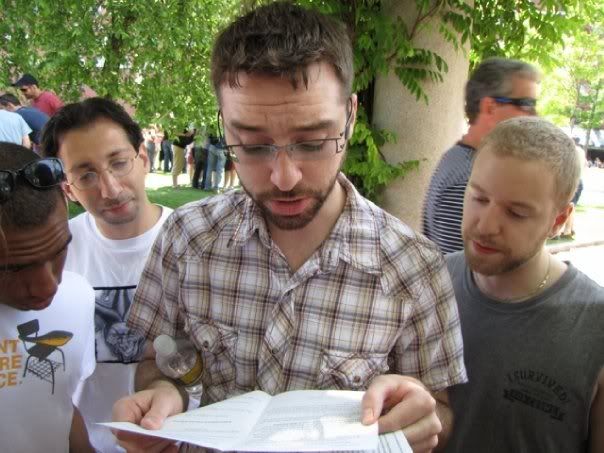 If you've ever seen "The Amazing Race" on TV, that is pretty much how these scavenger hunt events go. We're given a bunch of clues and based on how we solve these riddles, we must go somewhere in the city and complete a challenge. Each leg of the "race" is independent of each other so we could do them in any order. After three hours we came back to the park with all but two of the objectives complete. There was a gathering to determine the winner, and they received awards for their completion of these tricky tasks.
Until next time, goodbye!